The Silver morning family
Many of my coquette friends have very surprising experiences with Silver Morning! The ingredient list is quite complicated and you need to buy a couple of expensive essential oils, but it pays back because you will be able to make "Silver mornings" for the next 5 years plus give away to friends!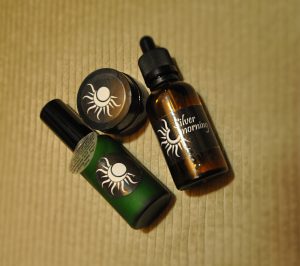 The Serum
A deep nourishing and luxurious facial serum which beats all the others!
Made with precious oils and minerals, so mild that you can eat it!
It prevents fine-lines and aging, softens and protects the skin, and gives nourishment to a very deep level.
I have been using the facial serum since 2007! My friends where using expensive -lots of promising- cremes and serums, but secretly they were  using  this one I had in the bathroom =)
RECIPE: For a 100 gr dose I use: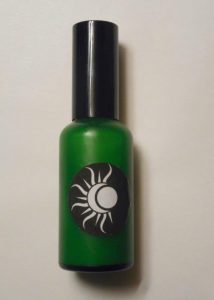 Colloidal silver gel 45 gr
Almond oil  15 gr
Rose-hip oil 10 gr
Hazelnut oil 5 gr
Argan oil 10 gr
Vitamin E oil or wheatgerm oil 5 gr
Citronella essential oil 15 drops
Frankinsence  essential oil 15 drops
Lemon essential oil 15 drops
Lavender essential oil 15 drops
Grapefruit essential oil 15 drops
About the gel:
The easy way out is to buy aloe vera gel but because i make everything home, I use a cup of Ag+ and a pinch of xanthan gum to make it thick. You will probably find other thickening agents at your local pharmacy or even food store (Major Vegetable Gums are Xanthan Gum,  Agar Agar, Cellulose Gum, Guar Gum, Locust Bean Gum and  Pectin) The Ag+ solution is when you wanna keep the serum out of the fridge and the microorganisms away from the serum.  You can also use plain water and one of the thickening agents, but then you must consider germaben or some other preservative (those are not healthy…) or keep the serum in the  fridge and not for very very long time.
So: you mix everything and you just use an electric hand held mixer/frother to blend it. The thickening agent acts somehow instead of an emulator to keep oils and waters together. You may need to shake it every now and then =)
Buy me!
PRICE: 350NOK / 50ml
The Creme
(Discontinued)
The next generation became the Silver morning cream. Smooth, rich and nourishing, it just cant help to make your face so happy!  This one I have been using since 2015. Its a light cream, a bit heavier than the serum, the wax in the cream leaves a thin protective film on your skin, you are ready for a hectic day! In compare to the serum the cream has more heavy oils like coconut and shea butter,  and carnauba wax.
RECIPE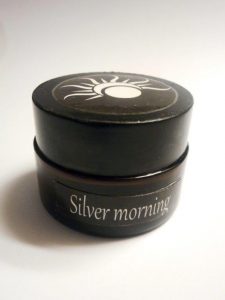 1 Tbsp carnauba wax
1½ Tbsp liquid lecithin (I used sunflower lecithin)
1 ½ cup waterphase (220ml):
(colloidal silver gel or sterilized water or
rose hydrosol or any other hydrosol w. xanthan gum )
½ cup (++) oils (140ml)
1 ts vit E (antioxidant/preservative)
Oils: Coconut oil or shea butter (very fat and heavy), Argan oil (fat), Almond oil (light and thin), Hazelnut oil (medium fat and medium heavy), Rose-hip oil (medium fat). Essential oils: Frankincense, Grapefruit, Lemon, Lavender.
Melt the wax, blend in the oils, so the lecithin. You choose how fat you want your creme by having more of the fat oils or more of the thin oils. Stir until smooth. Mix it with the water-phase which you also will have to warm up to the same point, blend well with a mixer/foamer.  Let the mixture cool a bit so stir inn the essential oils and 1ts vitamin E or wheatgerm oil!
The oil
(Discontinued)
This one is light, quickly absorbed, but with the same deep nourishing and regenerative properties as the other two. The unique combination of the oils/essentials oils have a rejuvenating effect on the skin and reduces the visibility of fine lines and aging signs.  If you have a normal skin I suggest  it as an evening habit, if your skin is naturally dry or after a shower or a peeping, I suggest it at anytime. It lasts very long, and you dont need to refrigerate it.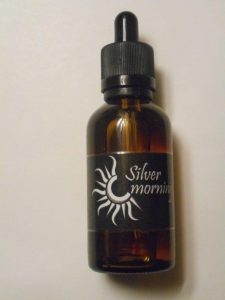 RECIPE
1 ts vit E (antioxidant/preservative)
Oils:  Argan oil (fat), Almond oil or grape seed oil (light and thin), Hazelnut oil (medium fat and medium heavy), Castor oil (fat), Rose-hip oil (medium fat). Essential oils: Frankincense, Grapefruit, Lemon, Lavender.  You can but you dont need the citronella because I use it primarily as a  antifungoral, because the serum has water and microorganisms do not grow on oil if no water is present. But citronella is also  mood-lifting and wound healing! So go on! Use it!
Easy to make, easy to use, with all the good properties of the above. More concentrated  than the other two, and more effective in a shorter period of time =)