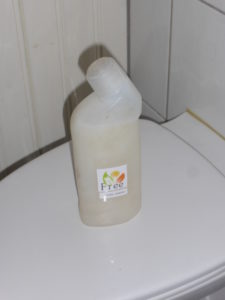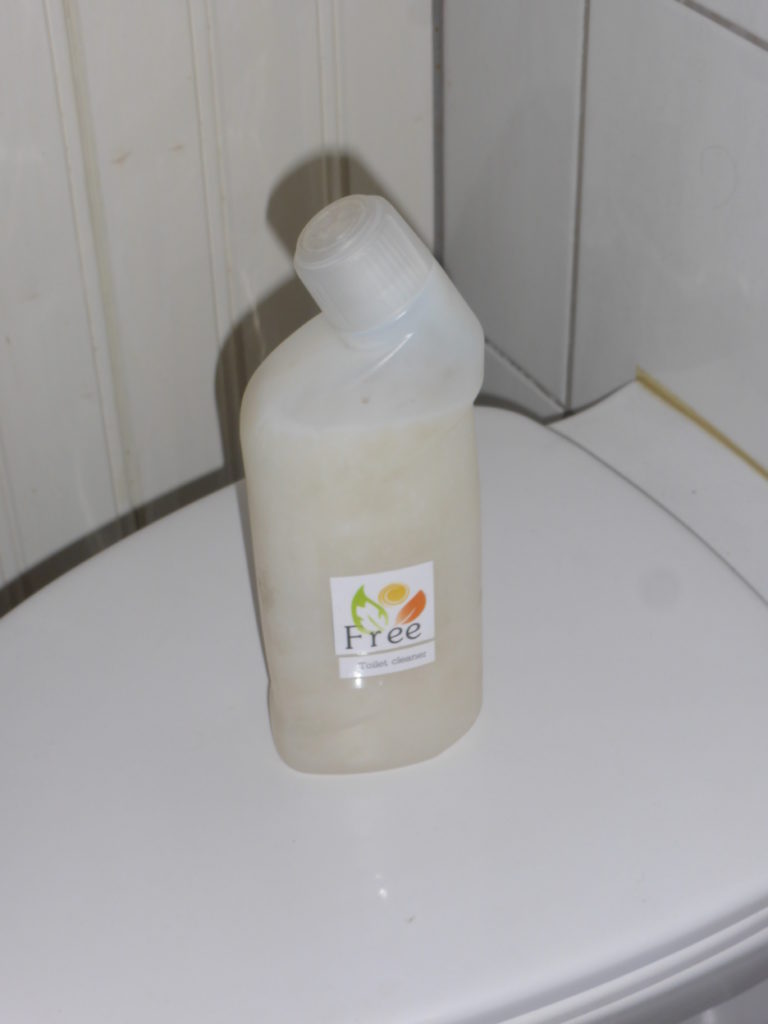 TOILET AND BATH DETERGENT!

Ingredients:
Water, NaOh, Vinegar, essense pinus silvestris, soap.
Both antimicrobial and cleansing.
HOW TO COOK IT:
Version 1: Take on your gloves and googles, a long sleeve shirt and a dustmask!
Mix 1L ice cold water with two full tablespoons of NaOH (lye) and one cup of 35% vinegar essence in the water. Let it react. It is going to cook and bubble! When the solution is colder add liquid sop and the essential oil you like! I use tea-trea and pine. Use Xanthan gum or anything else thickening (https://www.ebay.com/sch/i.html?_from=R40&_trksid=m570.l1313&_nkw=xanthan+gum&_sacat=14308&LH_TitleDesc=0&_osacat=0&_odkw=xanthan+gum). I use 1/2 teaspon Xanthangum.
Version 2: Use KOH/Lye water made from ashes https://blog.on-earth.one/2020/01/17/lye-water-from-my-ashes/. You can use it both undiluted or diluted. I use it the way it is (concentrated). Add a thickening agent and scent/essential oil.
Quite alkalic, so don't get it in your eyes, and wash your hands after use.
PS: I cant send you the bottle, only the detergent in a container =)
Buy me!
PRICE: 90 NOK / Litre